Bad Gastein Radon Thermal Vapour Bath
The radon thermal vapour bath located in the centre of the town, and run under the medical supervision of Dr. Martin Mayerhofer,  is a special feature of Bad Gastein. This successful radon therapy has been carried out here since 1825. The thermal water vapour runs directly to the box baths through the Quelle (spring) IX (Elisabethquelle) spring tunnel in a shaft system.

The Bad Gastein radon thermal vapour bath is a public health spa run under medical supervision. The thermal vapour bath is particularly suitable for people with reduced mobility. Since both the duration of the bath time and the temperature of the bath (between 32.5 and 41.5C) can be adjusted to the specific needs of the guests, this offers patients with weak circulation the opportunity to receive the optimum radion thermal treatment.

The vapour bath differs from the healing cave therapy with a gentler heating of the body and a shorter duration. The radon content is almost identical. "Cave-light". Vapour baths are a very effective spa treatment. The healing power of the spring vapour rising from the Gastein thermal springs has been recognised for centuries.


Opening times:
MON| WEDN |FRI from 8 am to 12 pm and 3.30 pm to 6.30 pm
TUES | THUR 8 am to 12 pm and afternoons by appointment
SAT 8 am to 11 am
Natural Vapour Bath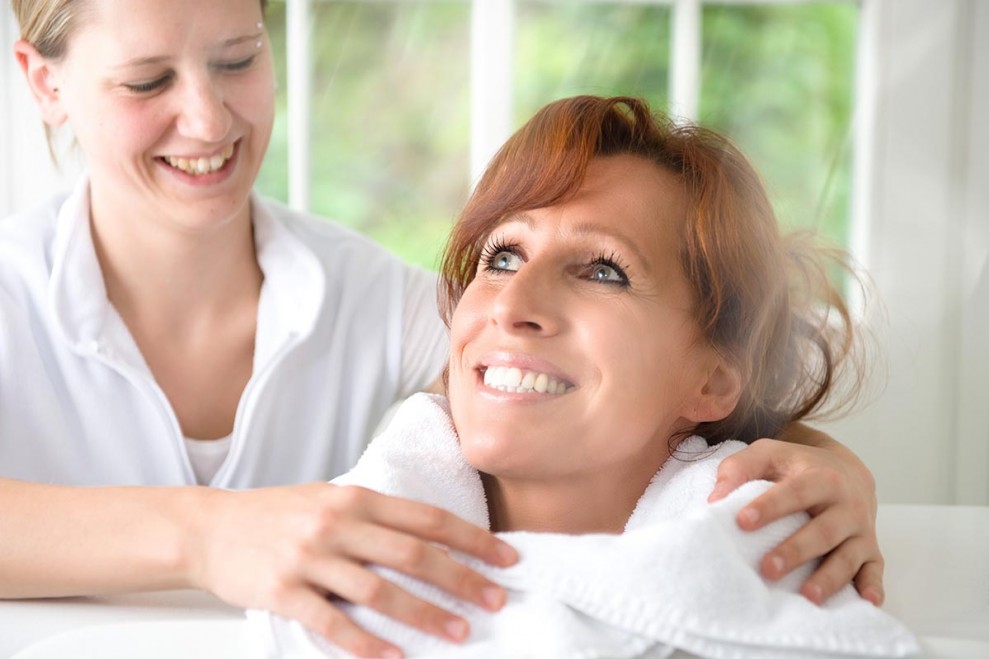 Healing Steam
The therapeutic principle of box baths is a highly intense absorption of radon, which is possible without putting any stress on the cardiovascular system and can also be individually adapted to each spa guest, something which cannot be achieved with the thermal load in the baths or healing cave. Tried and tested a thousandfold since 1784.
More Info
Radon Therapy
What is radon & how does work?
Radon is an inert gas with no reciprocal effect which can easily be absorbed through the skin or the lungs. The radon is then distributed through the bloodstream and by diffusion throughout the body, and can thus reach the centres of inflammation in patients, where it can unfold its healing effect.
More Info
Location
In the centre of Bad Gastein
Our vapour bath is located right in the centre of Bad Gastein - just a few steps from the famous waterfall and St. Preims Church.
Parking is available in the immediate vicinity. Public buses on the Lackner route run regularly and go right past our vapour bath.
More Info